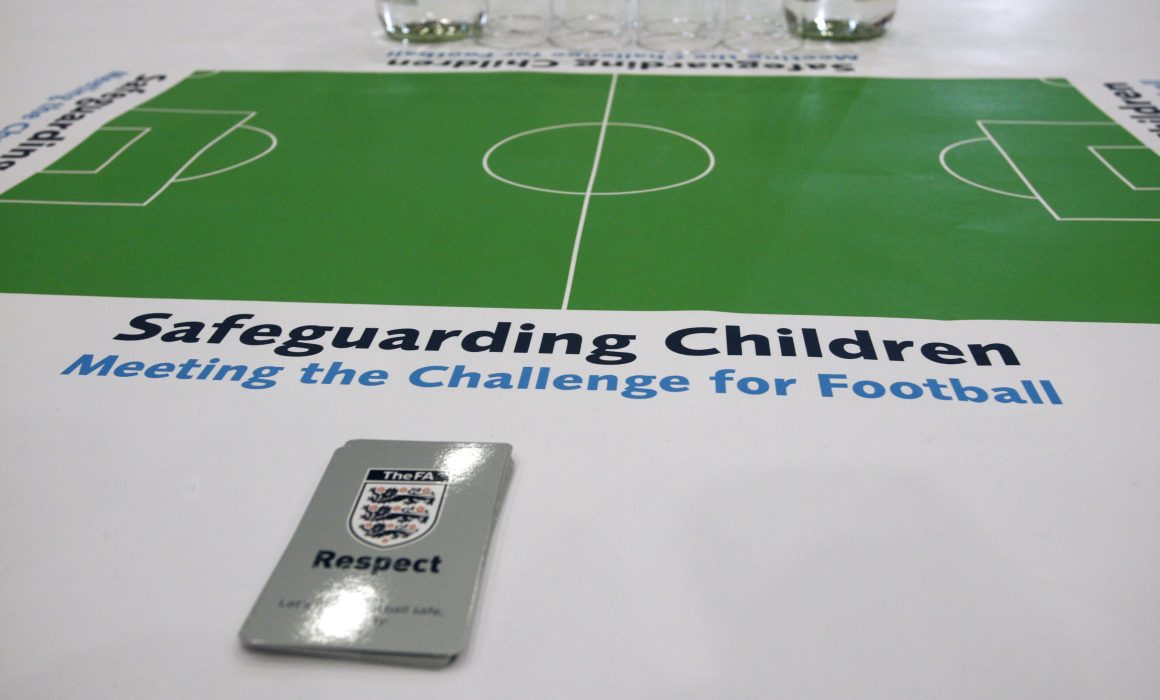 Are you a Football Academy or do you providing training for children and young people within a football academy setting or manage a youth football league or club?
Shocking revelations have recently been made public about sexual abuse of young footballers. Professional footballers Andy Woodward, Steve Walters and Paul Stewart have spoken out about the abuse they suffered as young footballers. The NSPCC launched a dedicated hotline with the support of the Football Association (FA). This hotline received over 50 calls within the first 2 hours.
Four police forces say they are now investigating allegations of historical child sex abuse within football.
Hampshire Police said it was looking into claims of "non-recent child abuse within the football community".
Cheshire Police said allegations had been made against more than one person while the Northumbria and Metropolitan forces have also opened investigations.
It comes as four ex-footballers spoke out about being abused as children by ex-Crewe Alexandra coach Barry Bennell.
If you provide training to children and young people you need to ensure that your:-
Safer Recruitment Polices are up to date and effective
All staff working with children and young people (regulated activity) have been adequately vetted prior to starting work.
Safeguarding or child protection policies are compliant with National guidance and legislation.
All staff working with children have received appropriate training in safeguarding /child protection that is up to date and effective
Have a Safeguarding Lead for child protection within your setting who is sufficiently trained to ensure responses to concerns effective and consistent
Safeguarding incident are accurately recorded and effectively managed
Do you think you would benefit from an Independent Safeguarding Audit or Independent training provider?
If you need any help or advice about your safeguarding governance, policies or training please make an enquiry through our website
http://www.theathenaprogramme.co.uk/contact/ or call us on 07761762498 for an informal chat.