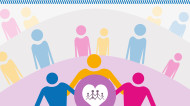 Ever wondered why time and time again there are child deaths, serious case reviews, charity scandals, stories of whistleblowing or funding stopped?
I've personally worked in and with the voluntary sector for over twenty years including undertaking the roles of volunteer, project manager, senior manager and as an external expert consultant. This has given me insight into some of the failings and inherent poor practices within the sector and I believe this knowledge should be shared.
 All the points I mention below are not an exhaustive list, but for those that lead and manage such organisations, you might recognise some of the signs and symptoms all too well.
Charities grow quickly, usually by the pace of funding opportunities. Keeping focused on delivery to measure funding outputs can leave the organisation lagging behind in updating their governance, policy and procedures. Alternatively, some charities search the internet for a safeguarding policy that will do as a tick box exercise for a tender/funding bid. Therefore, many charities have policies and procedures that are not fit for purpose and often they don't annually review and update their policies and procedures.
Charity leaders, CEOs or Trustees on the Board might not fully understand the reputational risks and compliance factors and are not committed to safeguarding and therefore it's not on the agenda. Consequently, safeguarding goes on the bottom of the pile or never even gets on the list.
Charities at times are not proactive but reactive. This can lead to only putting safeguarding on the agenda when things go wrong!
Volunteers are generally excluded as part of the workforce in safeguarding terms and can therefore be treated differently. Debates over CRB/DBS have been around for at least the last ten years: does it make a difference; it's only a snapshot; costs too much; does volunteering fall under regulated-activity, etc. Organisations sometimes don't want to pay for DBS checks or they are scared to scrutinise volunteers in case they lose them as a volunteer. Then there is the issue of appropriately managing previously disclosed convictions.
Budgets are a consideration – there is never enough money in the pot or time set aside on an annual basis for safeguarding reviews, audits and training. Especially the commissioning of external training that can act as another layer of challenge and transparency or sustainable train the trainer models.
There is a greater need for leaders and the voluntary sector workforce to understand the reputational risks.
Safeguarding does not have its own identity within organisational plans. Safeguarding is not cross-referenced across the business or across the activity of the organisation. I find safeguarding stands alone and is not seen as part of the core business.
A lack of safeguarding champion's model weakens the organisational infrastructure.  Furthermore, with no training framework there is a lack of targeted middle managers as skilled and competent staff to deal with safeguarding concerns/allegations.
Often there is a poor IT infrastructure or manpower for capturing safeguarding information. This denotes to a poor strategic overview, analysis and evidence.
Safer practice guidance is not a specific sector standard within the industry.
Basically, safeguarding is done on the cheap or is out of sight, out of mind. New charities recently registered with the charities commission is the perfect place to start: starting the way you mean to go on. For example, the appointment of a designated safeguarding champion to the role of Trust to the Board, which I have only seen on a few occasions. Do not wait for something to go wrong, commonly a child death, a staff member arrested for committing criminal acts or continuous difficulties dealing with safeguarding concerns. I have led local, national and international charities from these dark organisations to safer practices.
There are more than 150,000 registered charities in England and Wales and I am sure there are many that still don't have the correct  safeguarding policies and procedures and practices in place. I am not here to give all the answers, but to share what I have learnt from working in the voluntary sector. I am honoured to work in partnership with charities and often humbled by their charitable work and ethos.