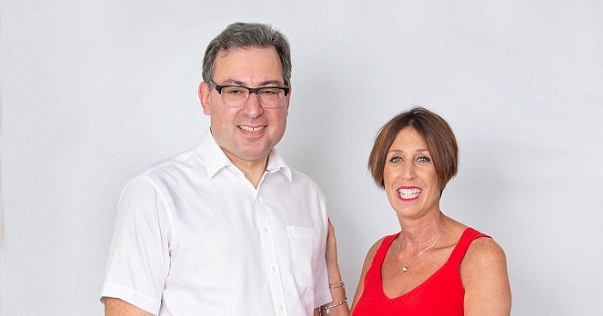 Under the amazing care of Professor Jayson her mother and close friend both lost their lives to ovarian cancer.  Business woman Dr Sarah Carlick decided to  nominate him for his outstanding contribution as a hero of the health professionals.
Mum was inspired by Professor Jayson. Her cancer was mistaken by a GP for IBS — which meant a six-week delay until she was diagnosed, so the cancer had time to spread. She was passionate that this shouldn't happen to anyone else — as is Professor Jayson. He has thrown himself into our cause, he's a star. Whatever we ask of him, he does. If he's invited to a fundraising activity such as a fashion show, he'll be there.'
Perfect for the role, with the right attitude and determination to face the disease head on, Sarah appeared on Channel 5's prime time news programme after word spread that Bury's dynamic mum of one has continued with the lobbying group called the Tic-Toc committee that her mum set up before she passed way, created to raise funds and awareness of ovarian cancer.
http://www.dailymail.co.uk/health/article-5984175/NHS-Health-Heroes-ovarian-cancer-expert-treats-women-written-doctors.html