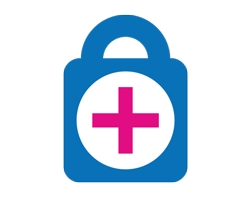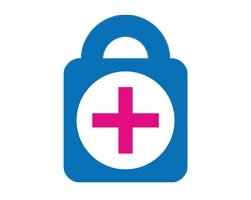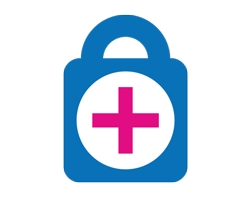 I have often thought that children who are obese could be a child protection concern and we know that people who suffer long term weight problems have a higher risk of diabetes… This has been debated in the area of child abuse and neglect for some time. A serious case review by East Sussex Local Safeguarding Board published last month found that the child's death was associated with his type 1 diabetes, which he had developed at the age of 13 years old. Control of his diabetes was extremely poor and there was a long history of missed appointments along with poor school attendance. Diabetes UK research suggests that the UK is among the worst performing countries for blood glucose control. This in itself is a compelling reason to have the conversation about when diabetes triggers a safeguarding response. On this occasion, the serious case review concluded that the child's school did not address his health and support his needs adequately, wider issues were not taken into account and he was not assessed and, subsequently, it was not perceived as neglect or safeguarding.
Here are some other thoughts…
Basic safeguarding training did not include diabetes and obesity as a part of understanding neglect as a part of child abuse.
Frequent missed appointments and poor compliance with medication for life threatening conditions must receive a robust response in managing risks.
If a child is morbidly obese from a young age, as well including other factors such as poor school attendance, or other predisposing vulnerabilities, professionals should take this seriously and consider safeguarding processes as they would with other health needs.
If a child's weights drops significantly in a short space of time, this must be investigated and acted upon as a safeguarding concern.
If concerned about a child, make sure you check with the child if they know and understand about 'self care', i.e. how to get changed from soiled clothing or bedding, eating habits, brushing their teeth etc.
You must consistently think and reflect on 'am I hearing the 'voice of the parent' or 'the voice of the child''. Whose voice and words are you recording in your case notes?
Morbid obesity can affect a child's outcomes, for example, academic achievement, emotional wellbeing, sustaining relationships, or sometimes life threatening.
Behaviours of parents or carers that may give cause for concern would be consistently failing to attend medical appointments, refusing to engage with professionals or weight management initiatives, or actively not following weight management programmes.
Obesity and diabetes may be part of wider concerns about neglect or emotional abuse and it is essential to undertake assessments of the child's health and well being as well as parental capacity.
If not addressed and managed effectively, children can die from obesity and diabetes.
The management of obesity can be complex and challenging. Obesity in childhood is a significant public health issue and is the greatest risk for type 2 diabetes. Weight management can be a very emotive issue and many families can struggle with the dietary requirements. Childhood obesity can become a safeguarding concern if a parent fails to provide their child with the adequate medical treatment, or when the parent actively promotes treatment failure.
Safeguarding concerns may arise from parent's and carer's lack of capacity to engage, or unwillingness to engage with services. This includes not attending appointments, unwillingness to make changes to the child's lifestyle, unwillingness to set and maintain boundaries with the child to manage lifestyle changes and allow further weight gain. Disguised compliance by parents or carers where they play one agency or professional off against the other, such as appearing helpless or overwhelmed, aggressive, or over sensitive.
Safeguarding, as we know, is everyone's business and therefore schools, colleges, key workers and volunteers should also seek information from health professionals and share concern's they have for a child's health. Although NICE guidelines place the emphasis on health professionals, all of us working with children and families should also take the initiative and responsibility. As always, a joined-up approach is essential. Non-health professionals should try to understand more about the impact of diabetes on children, including the links between mood and blood sugar levels and the wider emotional impact of the condition[1].
Today, in the BBC news, research states that obesity is the most common predisposing factor for 4 of the most common forms of cancers Bowel, Kidney, Ovarian and Liver – more likely than tobacco.
https://www.bbc.co.uk/news/health-48826850
http://eastsussexlscb.org.uk/wp-content/uploads/Child-T-SCR-Report-FINAL-25.06.19-5.pdf
https://www.nice.org.uk/guidance/ng18/resources/diabetes-type-1-and-type-2-in-children-and-young-people-diagnosis-and-management-1837278149317
https://www.diabetes.org.uk/guide-to-diabetes/your-child-and-diabetes/schools/school-staff
https://www.rcn.org.uk/clinical-topics/diabetes
[1] Learning from SCR points 7 and 8.