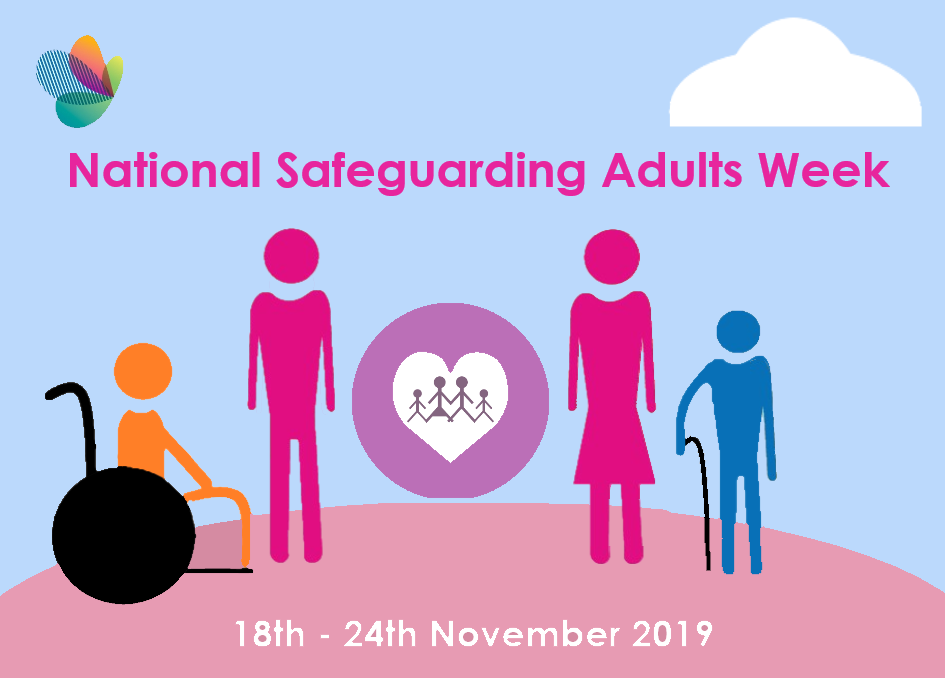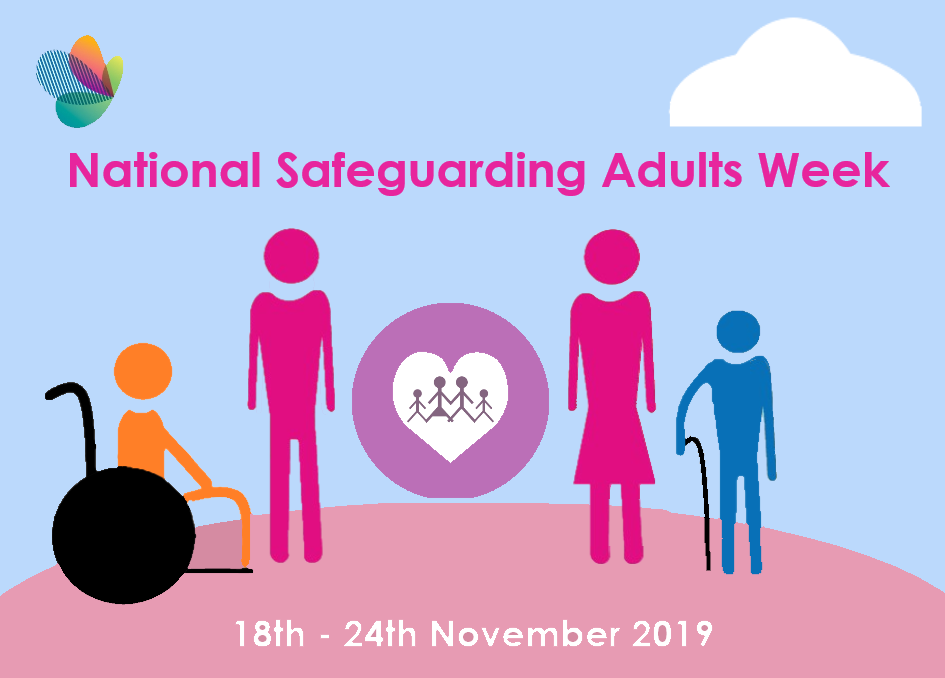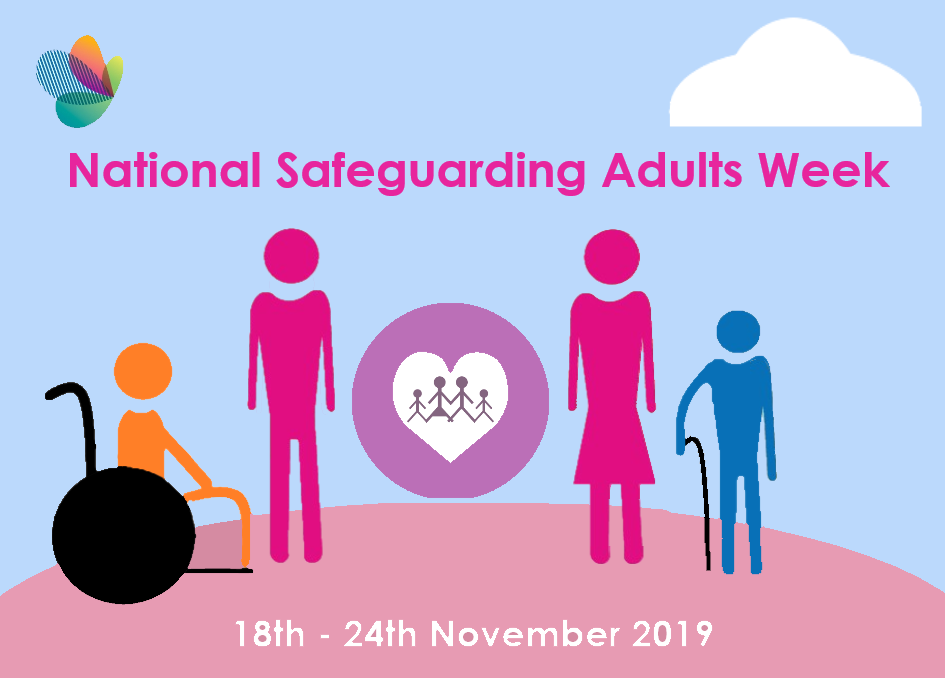 Safeguarding adults at risk is a fairly relative new concept if we compare it to safeguarding children only being introduced in The Care Act 2014. However 394,655 concerns of adult abuse were raised during 2017-2018 which is an increase of 8.2% on the previous year (Safeguarding Adults England, 2017-18, Experimental Statistics Published 20 November 2018. This figure (394,655) provides good reason why we should all be compelled to be more proactive in sharing good practice and acknowledging the need to respond to any concerns.
Older people are much more likely to be the subject of a Section 42 safeguarding enquiry; one in every 43 adults are aged 85 and above compared to one in every 862 that are adults aged 18-64.
The most common type of risk in Section 42 enquiries, that concluded in the study, was Neglect and Acts of Omission, which accounted for 32.1% of risks and the most common location of the risk was the person's own home, at 43.5%. In 68.5% of Section 42 enquiries, a risk was identified and action was taken (Safeguarding Adults England, 2017-18, Experimental Statistics Published 20 November 2018).
Safeguarding adults is about understanding, acknowledging and believing that every adult should be able to live safely and free from abuse and neglect. Sometimes adults are not able to protect themselves from harm caused / subjected by others, neglect or from their own self- neglect. When I took a look into Athena's safeguarding library at our resources for safeguarding adults, it reminded me that although the concept is simple, it covers so many areas and demographics, such as older people, adults with learning disabilities, adults with physical disabilities, dementia, making safeguarding personal, deprivation of liberty, mental capacity, domestic abuse, hospitals care homes, dentists, care services, sharing information, forced marriage, care services, regulated activity, prevent and the list goes on…
The Ann Craft Trust, who is leading this campaign, has aligned themes for every day this week. I will focus on these themes for the week sharing my views on the most compelling reasons to commit to safeguarding adults.
---
Monday – Modern Slavery
The UK's Government response to modern slavery is structured around the 'Four P's' framework used in the Modern Slavery Strategy, which was published in 2014.
Pursue: Prosecuting and disrupting individuals and groups responsible for modern slavery.
Prevent: Preventing people from engaging in modern slavery, either as victims or offenders.
Protect: Strengthening safeguards against modern slavery by protecting vulnerable people from exploitation and increasing awareness of and resilience against this crime.
Prepare: Reducing the harm caused by modern slavery through improved victim identification and enhanced support.
In 2018, there were 6,993 potential victims referred to the National Referral Mechanism (NRM) (a 36% increase from 2017), of whom 48% (3,137) were exploited as children (Home Office, 2019 UK Annual Report on Modern Slavery, October 2019).
---
Tuesday – Self Neglect
Self-neglect is an extreme lack of self-care, it is sometimes associated with hoarding and may be a result of other issues such as emotional trauma or substance misuse, for example, Korsakoff's syndrome.  Practitioners can often find engaging with people who lack self care challenging due to their lack of awareness and acknowledgement that there is an issue to be addressed. To help and engage with people within a safeguarding context we need to be person centred, we need to be sensitive in our approaches, understanding and follow personal choice where possible, and where safe to do so. 
The Safeguarding Adults England, 2017-18, Experimental Statistics Published 20 November 2018 found that, of the Section 42 enquiries concluded during the reporting year, there were 124,940 incidents risks recorded by type of risk. Of these, the most common type was neglect and acts of omission, which accounted for 34 per cent of total risks, followed by physical abuse with 26 per cent.
---
Wednesday – Domestic Abuse
Safeguarding adults relates to the abuse or neglect of people with care and support needs who are living in their own homes as well as residential care and supported living. Domestic abuse is perhaps most commonly thought of as violence between intimate partners, but it can take many other forms and be perpetrated by a range of people including family members.  Domestic abuse in later life and its impact on older people is a very real issue, with devastating consequences. Domestic abuse concerns any incident or pattern of incidents of controlling, coercive or threatening behaviour, violence or abuse between those aged 16 or over, who are or have been intimate partners or family members regardless of gender or sexuality. This can encompass but is not limited to the following types of abuse:
psychological
physical
sexual
financial
emotional
The latest figures from the Crime Survey for England and Wales show little change in the prevalence of domestic abuse in recent years. In the year ending March 2018, an estimated 2.0 million adults aged 16 to 59 years experienced domestic abuse in the last year (1.3 million women, 695,000 men), (Office for National Statistics, 2019).
---
Thursday – My role in safeguarding
This is a time for reflection, honesty and learning. To take some time out of your day, even if it's 20 minutes reading from a website, speaking to your manager to book on some training, or writing a briefing sheet for your staff to enhance yours and your staff's knowledge about safeguarding, considering how this impacts in your day to day role.
Learn or refresh yourself about the different types of harm and abuse
Discover how to spot the signs and symptoms
Respond appropriately to the person(s)
Record any concerns you have (date, time and sign)
Report your concerns to your Local Authorities Safeguarding Team
It might even be going to see a client or service user and having a chat with them about something you are worried about or gives you cause for concern.
In case we forget about the failures of the Mid Staffordshire NHS Foundation Trust- remember the 6 principles of which apply to health and care settings:
Empowerment
Prevention
Proportionality 
Protection 
Partnerships 
Accountability 
---
Friday – Transforming Care
Eight years after the horrific discovery of abuse in Winterbourne View by the Panorama programme, can we safely say things have changed? We have recently seen fourteen independent learning disability hospitals rated as inadequate and put into special measures, (CQC, October 2018 to September 2019). Each one of us needs to be resolute and determined to transform care.
Transforming care has three key aims:
To improve quality of care for people with a learning disability and/or autism
To improve quality of life for people with a learning disability and/or autism
To enhance community capacity, thereby reducing inappropriate hospital admissions and length of stay
A more effective system of care is needed for people with a learning disability, mental health issue or autism who are, or are at risk of, being placed in restrictive environments, hospitalised or unnecessarily segregated.  Working together and providing the necessary staff training is just the beginning for supporting people with complex needs.
https://www.cqc.org.uk/publications/major-report/state-care
https://www.england.nhs.uk/wp-content/uploads/2017/02/model-service-spec-2017.pdf
---
Saturday & Sunday – Safeguarding adults in sport and activity
Whoever you are and whatever your limitations, enjoyment of sport and activities within a safe space is a basic human right. A framework or code has been endorsed by Sport England:
'Sport England is pleased to be able to support the Ann Craft Trust for this important area of work as we want everyone who takes part in sport and physical activity to feel safe and know where to go to if they have a worry or concern. We welcome the introduction of this Code and thank everyone who has been involved in its development so far. Having such a framework in place for adults, allows organisations not only to demonstrate their ongoing commitment to safeguarding, but also as a way to identify specific challenges which may need further support. It will also allow organisations to promote good practice and challenge poor practice.'
– Jayne Molyneux, Director Children and Young People – Sport England
The framework is designed to allow organisations to benchmark themselves against agreed standards of safeguarding adults. It is based on 6 themes: Safeguarding governance; Implementation of safeguarding responsibilities; Training; Recruiting; Codes of conduct; and Case management https://www.anncrafttrust.org/safeguarding-adults-in-sport-activity-seminar-2018-summary/
https://www.anncrafttrust.org/safeguarding-adults-sport-activity/
Every individual has the right to a life free from abuse and safeguarding adults is everyone's responsibility. Good multi-agency working is essential, however… all adults have the right to independence that involves a degree of risk (personal choice). It is not your responsibility to decide whether an adult at risk is being abused. It is your responsibility to report abuse of an adult at risk if you have any concerns. Remember, do not ignore your concerns and let the abuse of an adult at risk continue and don't forget to apply the Mental Capacity Act principles.
https://www.anncrafttrust.org/events/national-safeguarding-adults-week/
https://www.scie.org.uk/files/mca/directory/bild-poster.pdf?res=true